SSFL FieldNOTE – April 2016
Published: 4/15/2016
This FieldNOTE newsletter (PDF) provides an update on demolition activities, including the launch of Phase 2 as NASA continues to make progress preparing the site for final cleanup.
NASA Releases SSFL Oral History Archive
Published: 3/31/2016
As part of the demolition mitigation measures outlined in the 2014 Programmatic Agreement, and in an effort to preserve the history of rocket engine testing at SSFL, NASA conducted oral history interviews with former SSFL personnel regarding their experiences with engine testing activities. Transcripts of these interviews are now available and can be found on the Oral History Archive on this website.
NASA Releases 2015 Year in Review
Published: 1/26/2016
The 2015 Year in Review summarizes progress NASA made over the past year toward cleanup of its portion of the Santa Susana Field Laboratory (SSFL). NASA maintains its commitment to keeping the community and interested stakeholders updated as we begin another active year of cleanup in 2016.
SSFL FieldNOTE – August 2015
Published: 8/12/2015
This FieldNOTE newsletter provides updates on demolition work in NASA-administered areas at SSFL. It describes NASA's progress with demolition of structures, roadways, and concrete surfaces in the Service Area as well as the decision to defer the demolition of test stands while a National Monument petition is considered.
Progress Continues with Demolition of Structures, Roadways, and Concrete Surfaces in the Service Area
Published: 8/12/2015
The photos below show progress made with demolition work on Buildings 2201, 2202, 2211 and 2203 in the Service Area. Additional information and photos on demolition activities can be found on the ELV/Service Area Demolition page.
Building 2203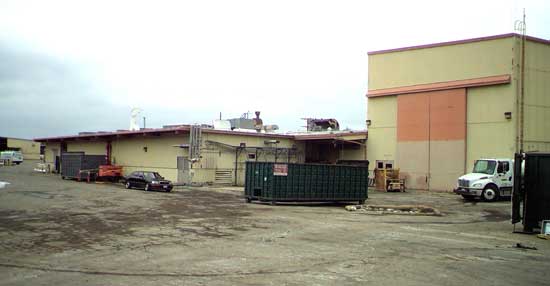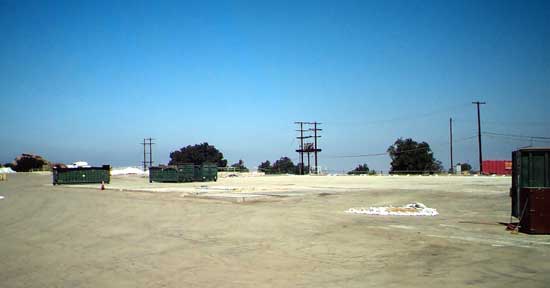 Building 2204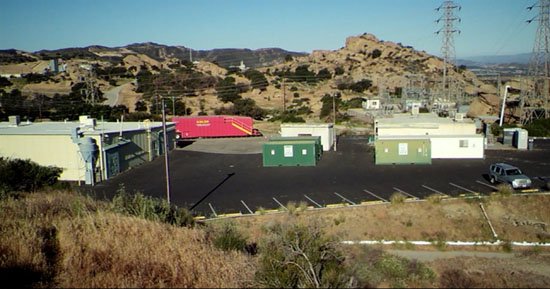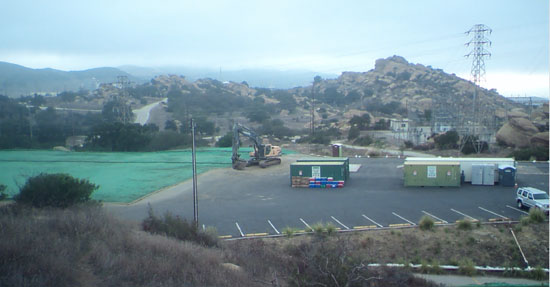 Buildings 2201, 2202 and 2211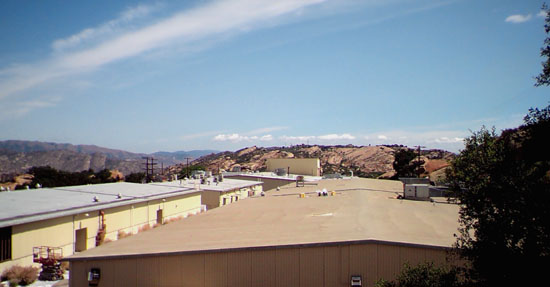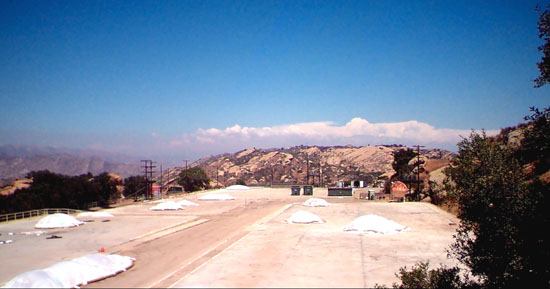 NASA Remains Committed to Clean-up; Will Defer Demolition of Test Stands as National Monument Petition is Considered
Published: 7/2/2015
In April, the Santa Ynez Band of Chumash Indians, one of the signatories of the April 2014 Programmatic Agreement regarding demolition and soil and groundwater cleanup at SSFL, submitted a letter to NASA requesting support for their proposal to designate the Santa Susana Field Laboratory property a National Monument under the Antiquities Act of 1906. While decisions about National Monument designation are outside of NASA's authority, NASA recognizes the importance of the unique features such as Burro Flats Cave and sacred sites of the property at SSFL. In a response letter to the Chumash from Administrator Charles Bolden, NASA agreed to contact the appropriate Federal agencies and departments with expertise in the National Monument designation process to share the Chumash proposal.
Additionally, NASA agreed to defer demolition of historic test stands, including those within the Coca Test Area, for as long as possible without impacting overall cleanup responsibilities, in order to allow appropriate offices within the Executive Branch to consider the proposal. NASA will continue ongoing demolition work to remove aboveground and subsurface structures, utility poles, piping, water and storage tanks, concrete and roadways in the Service Area and Delta Test Area, where there are no test stand structures, followed by the Skyline Area and Storable Propellant Area (SPA). NASA remains committed to meeting its cleanup obligations at SSFL and to achieving a cleanup that is protective of public health and the environment.
SSFL FieldNOTE – May 2015
Published: 5/1/2015
This FieldNOTE newsletter describes NASA's progress on the demolition projects. In early February, NASA and demolition partners - the U.S. Army Corps of Engineers and demolition contractor Bhate Environmental Associates – began demolition work in the northern part of Area II in the Service Area and the Delta Test Area.
NASA Continues to Make Headway on Demolition Work
Published: 4/8/2015
Pre-demolition activities, such as asbestos abatement inside buildings, are nearing completion and full demolition activities will begin in the coming weeks. As these activities progress over time, we anticipate an increase in the number of trucks traveling to and from the SSFL site to transport demolition debris, which will consist primarily of steel and concrete.
We recognize community concerns about truck traffic and we are making efforts to minimize impacts to the extent possible. NASA's top priority for demolition is the health and safety of workers, the public, and the environment. Dust control measures will be taken during demolition activities and while materials are loaded into trucks for transport. These measures will be strictly enforced. Transported material will be securely covered and trucks will be required to undergo inspection prior to leaving SSFL property.
More information about demolition activities can be found in the FieldNOTES Newsletter that NASA published in November 2014. Regular updates on demolition will be posted on this website.
For questions or concerns please contact:
NASA Announces New SSFL Communications E-List
Published: 3/12/2015
NASA has created a mailing list to which you can subscribe and receive E-mail updates about NASA cleanup activities and progress at the Santa Susana Field Laboratory. Updates will include notifications about project events, announce updates to the NASA SSFL website, including news and the posting of new documents. Subscribe now and stay connected!
NASA Announces SSFL Oral History Project
Published: 3/18/2015
In an effort to document the history of the Santa Susana Field Laboratory (SSFL) and its important role in the national space flight program, NASA is compiling an SSFL oral history archive. NASA is looking for former NASA SSFL personnel to seek potential interviewees who will share their experiences working at the site. If you worked in NASA test areas and are interested in being interviewed for this project, please contact Lori Manes, NASA Community Outreach Coordinator, by phone at (818) 806-8834 or email lori.manes@nasa.gov for more information.
The audio/video archive will be posted to NASA's history website as well as this website at the end of 2015.