Groundwater
Groundwater Cleanup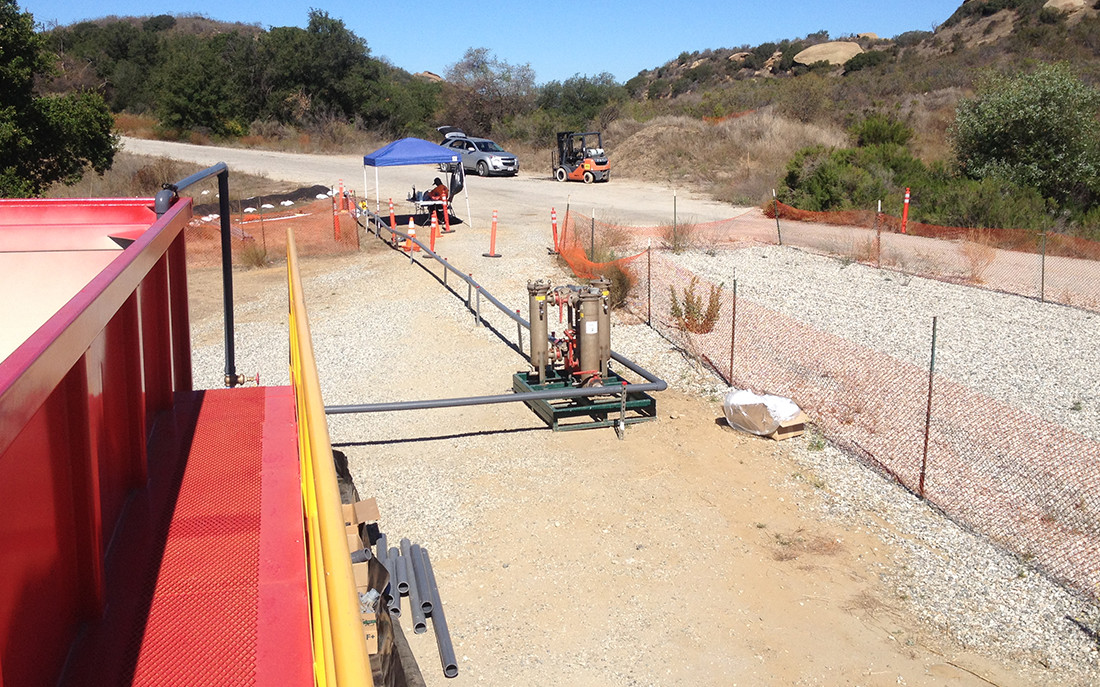 NASA has been working with Department of Toxic Substances Control (DTSC) under the 2007 Consent Order For Corrective Action that defines the process for characterization and cleanup of groundwater at SSFL.
In 2016 NASA completed its groundwater investigations to characterize the nature and extent of the source area groundwater contamination, understand the groundwater flow direction and rate, and understand the behavior of groundwater flow with respect to bedrock faults and fractures within the plume. The purpose of these investigations is to aid in the selection of appropriate groundwater remediation technologies for the site.
Following the completion of an extensive groundwater investigation, NASA issued a Record of Decision for groundwater in 2018 outlining the decision to remediate groundwater contamination in accordance with the 2007 Consent Order for Corrective Action. NASA is currently conducting pilot tests of various cleanup technologies and working with the DTSC in the development of groundwater cleanup plans. In the meantime, a groundwater interim cleanup is in process and actively remediating groundwater at SSFL. The onsite groundwater extraction treatment system (GETS) treats groundwater extracted from 13 wells across the site, focused in source areas where contaminant concentrations are the highest.
NASA is eager to begin the final, comprehensive groundwater cleanup as soon as the State finalizes the Programmatic Environmental Impact Report (PEIR) and issues a decision document.