Soil
Soil Cleanup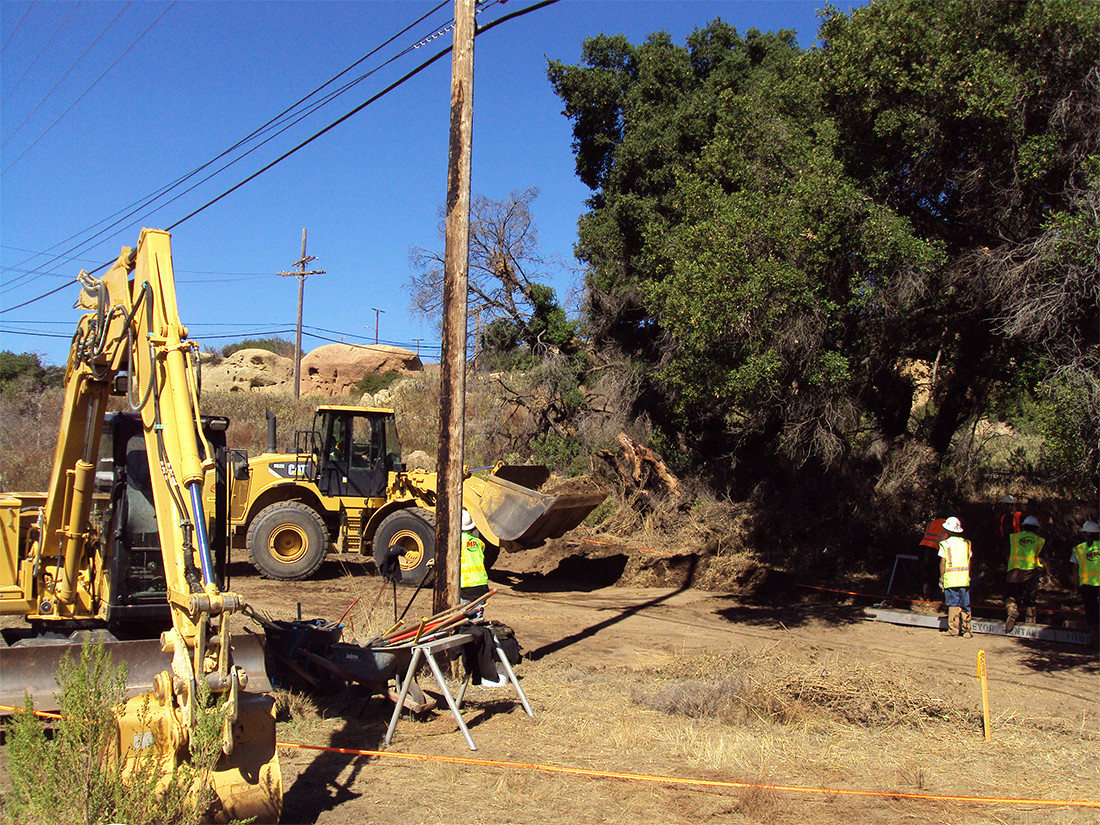 NASA has been working with the Department of Toxic Substances Control (DTSC) under the 2010 Administrative Order on Consent (AOC) that defines the process for characterization and cleanup of soils at the Santa Susana Field Laboratory (SSFL). The AOC requires NASA to clean up soils to Look-up Table (LUT) values, also known as a "background" cleanup. The LUT cleanup values required in the AOC are estimated levels of chemicals that were in the soil before any industrial activities took place at SSFL. A cleanup to background levels is one of the most stringent cleanup standards in the nation.
NASA's has completed its soil investigation in NASA-administered areas at SSFL. The investigation included sampling, laboratory analyses, treatability studies and pilot testing in preparation for conducting a comprehensive soil cleanup effort. NASA has investigated 15 areas within Area II and the Former LOX plant as described in the field sampling plans and summarized the results of the investigation in a Data Summary Report which was sent to DTSC for finalization in February 2017.
Some early initiatives to clean up soils included removing 3,000 cubic yards of mercury contamination, and removing several buildings and five underground storage tanks.
NASA is currently awaiting DTSC's decision document outlining the cleanup actions they have selected, at which time NASA will be able to implement final remediation actions.